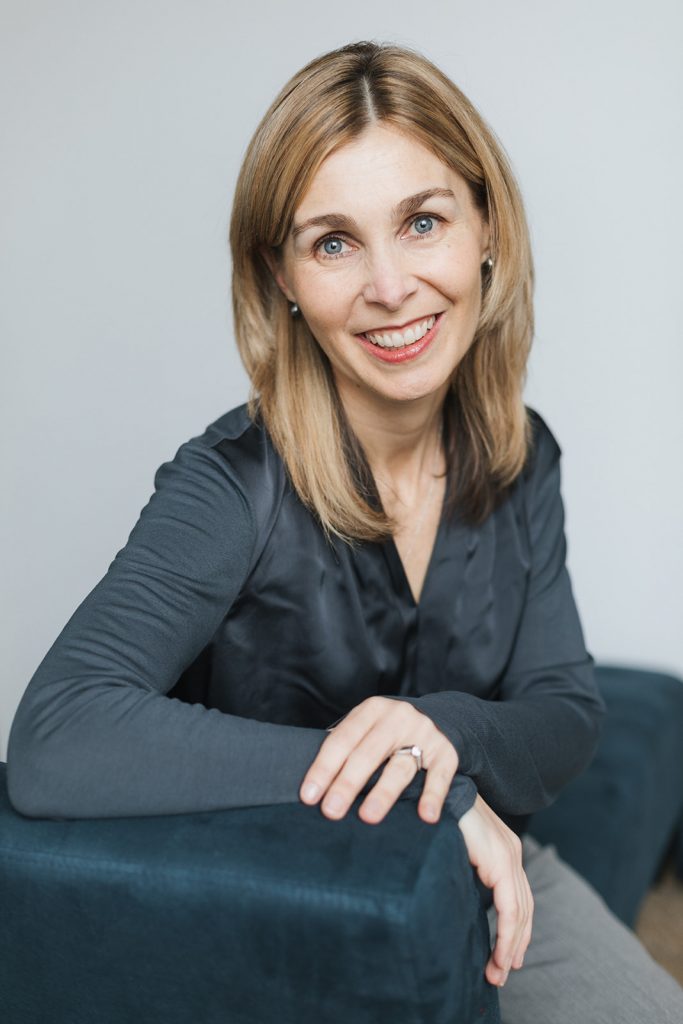 My name is Marie-Eve, and I am a former sleep-deprived mom on a mission to help tired families get the sleep they need.
I am the lucky mom of two wonderful children – an energetic fourteen year old boy and a spirited eleven year old girl. You are reading this today because of my experience with my daughter. She was a typical newborn, but as the months went on, she slept worse…and worse. She was exhausted, I was exhausted, my husband was exhausted, and the lack of sleep was affecting our life and family. I learned as much as I could about sleep, I tried different methods, but despite all my efforts at the time, our nights did not get much better.
When researching baby sleep coaching I eventually found Kim West and we started her Sleep Lady Shuffle method right away. My daughter responded very well to this approach and we finally started making progress! And a few weeks later, she was a healthy sleeper (and still is)! The transformation was just amazing! And for our family it was as if a dark cloud had lifted from above our home, taking away my feelings of hopelessness, doubts, frustration and… exhaustion!
This experience with my daughter taught me so much. I was reminded of how precious of a gift sleep is, and how it impacts so much of our life when it's missing. And through this journey a passion was born: I decided to become a sleep coach to help other tired families get the sleep they need.
I joined the Gentle Sleep Coach training program offered by Kim West (a.k.a. The Sleep Lady) and I am now the first person in the state of Oregon to graduate from this comprehensive program.
I absolutely love sleep coaching, and if your family is experiencing sleep struggles, I can help! Struggling with children's sleep issues is stressful and exhausting – but it does not have to stay that way, and you don't have to do it alone – I want to help. I offer sleep coaching services in both English and French (services disponibles en français).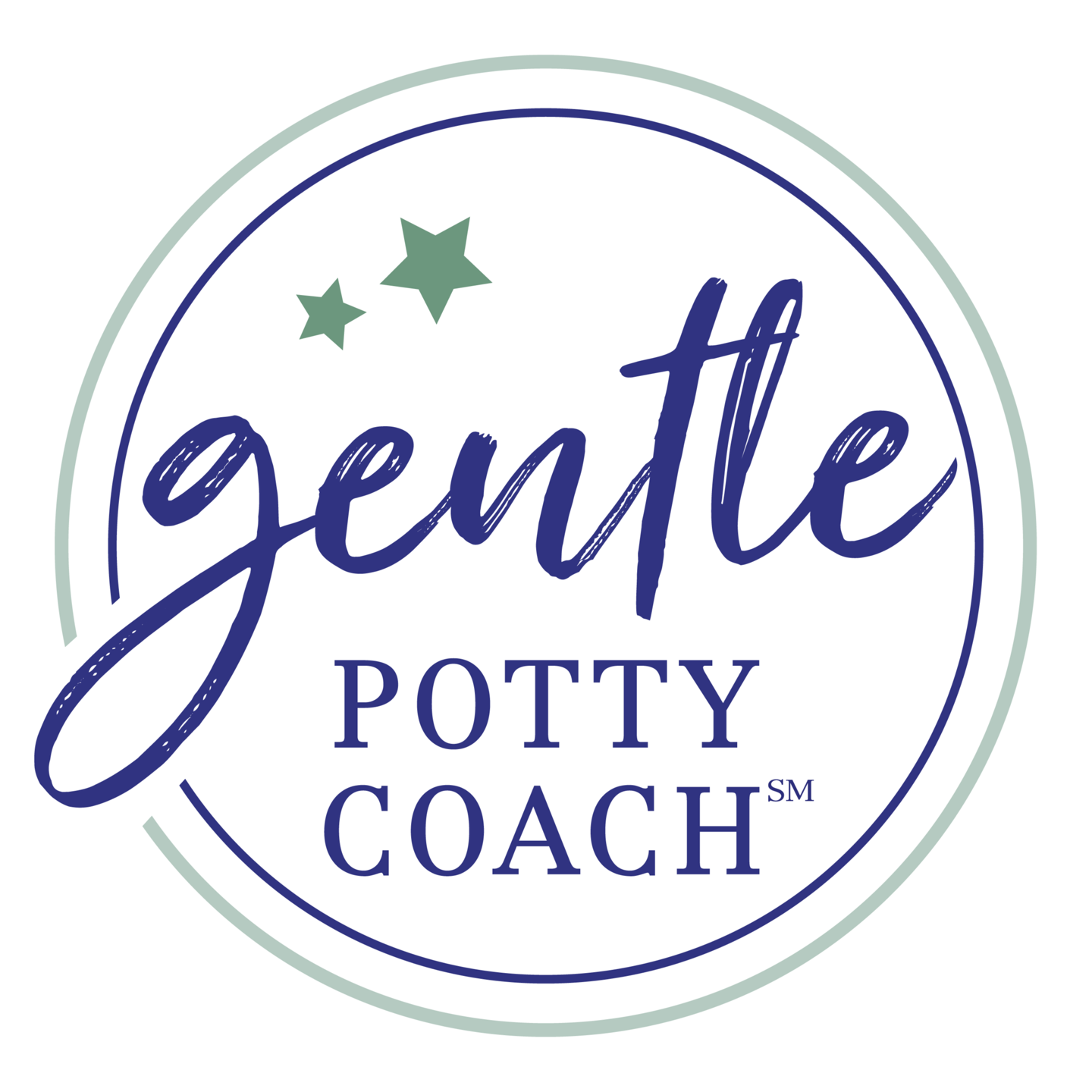 The Gentle Potty Coaching Program was created by Kim West, LCSW-C (a.k.a. "the Sleep Lady"). The program was created to provide a realistic, respectful, and effective method that's evidence-based and aligns with parents' parenting style. The approach is:
Shame-free
Customized to meet unique family's needs and values
Culturally competent and gender inclusive
using science-based strategies
Coaches are required to complete coursework, pass an exam. Clinical mentorship and ongoing advanced training are required to maintain certification as a Gentle Potty Coach.
Training topics included:
Basic Methodology in Modern Potty Learning Philosophies and Child Development
The Gentle Potty Coaching Method
How To Identify and Troubleshoot Common Toilet Learning Problems
The Real Reason Behind Toilet Learning Problems
Parent Coaching Skills
Tools to Navigate Power Struggles
How to Adapt Our Method to a Child's Unique Temperament
Determining Parent and Child Readiness
Obstructive Sleep Apnea and Its Effect on Potty Learning
Sensory Strategies for Potty Training with Lindsey Biel, OTR/L
Constipation, Bedwetting and Potty Training with Howard Bennett, MD

The Gentle Sleep Coach Program is the first and most extensive professional sleep coaching certification program available. The program involves over 80 hours of training with a faculty panel that includes 2 medical doctors, a psychologist, an attorney, lactation counselor, postpartum doulas and a family therapist. Each coach must pass an exam and participate in case mentorship with Kim West, LCSW-C (a.k.a. "the Sleep Lady") who has been helping tired parents for over 20 years.
Clinical mentorship and ongoing advanced training are required to maintain certification as a Gentle Sleep Coach.
Some of the training topics include:
Basic counseling and child development
Sleep science and behavioral modification techniques
Secure attachment theory
Support for the breastfeeding mother
The training also consisted of lectures from top specialists, including:
Postpartum Depression from Dr Shoshana Bennett, author and leading specialist on Postpartum Depression
Medical Conditions and Sleep Apnea in Children led by Dr Lewis Kass, Director of Children's Sleep Center
GERD and Sleep led by Dr. Anthony Loizides, pediatric gastroenterologist who graduated from Harvard Medical School.
0-5 Month Old Certification

The GSC Program also includes an exclusive advanced training specifically focused on how to gently work with babies 0-5 months of age
Some of the curriculum training topics include:
In-depth knowledge of the importance of attachment and infant mental health.
The sleep science behind the first six months of life
What special considerations need to be taken when working with and supporting families during this delicate period.
Specialized instruction on how to evaluate families in the first six months.
Guidance on how to assess when the baby is ready for sleep coaching based on current research and evidence-based strategies
Review of gentle sleep solutions and strategies that are developmentally appropriate, breastfeeding and attachment friendly and promote a solid foundation for sleep learning and long-term healthy sleep patterns.
This specialty training is designed to give Gentle Sleep Coaches the knowledge, education and all the tools and resources they need to successfully work with families of newborns through 5 months of age in a safe, healthy and developmentally appropriate manner.
    Additional Training
Eighth Biennial Conference on Pediatric Sleep Medicine, Warren Alpert Medical School of Brown University, 2015
Pediatric Sleep Medicine Best Practices Course, Warren Alpert Medical School of Brown University, 2015
Gentle Sleeposium, 2015
Certificate in Infant Mental Health Community Training Program – Hospital for Sick Kids, 2016
Graduated from the Wonder Weeks Academy Foundation Program, 2017
Sleep & Wellness Conference, 2019
Sleeposium 2020 from Child Sleep Institute, advanced training for sleep professionals, 2020
Collaborative Problem Solving Course, 2023