Toilet training is a signficant milesetone in a child's life. There's more to it than just taking off the diaper, so let's work together and make it a postive, stress-free and empowering experience for everyone involved! Choose a package below and let's get your family diaper-free!
Complete Potty Learning Package
Using the Gentle Potty Coaching approach, we will teach your child without the fights and frustration WHILE empowering your child to learn with pride and confidence! This gentle approach is:
Non-punitive and shame-free

Easily adaptable for any child, family situation or schedule

Not a "boot camp" approach - we'll have realistic expectations and timeline

Should be fun! 
This package includes:
Comprehensive assessment of your child's history form

(1) 90-min comprehensive consultation to create together the perfect plan for you

Option to have 90-min consultation in-home as an add-on (within 10 miles of 97219)

Customized plan to achieve your own goals using tools and strategies that fit your specific situation and child

28 days of support, including:

Email and text support with 24h response

(6) 20-min follow-up calls

Follow-up support at every step: offering advice, reassurances and making any necessary adjustment to our plan based on how your child is responding.

Log template for you to use

Review and feedback of your log
Investment: $447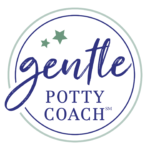 In-Person Visit
In-person consultation (home or location of your choice) within 10-mile radius of 97219 zip code.
Phone Support
Past clients - if a new issue comes up, we can schedule a one-time phone consultation.
Additional Child
Have more than one non sleeper? Twin or not, let me know and we'll get everyone sleeping!
Returning Families
If we've worked together before and you need additional support for the same child or a sibling, ask for the "Loyal Families" discount on sleep packages.
I offer services in both English and French (services disponibles en français).